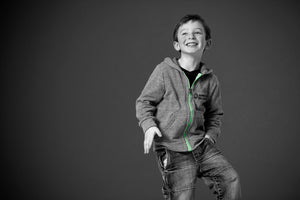 MagZip magnetic zippers make it easy.
Hear the click. Feel the click.
MagZip magnetic zippers are the one small thing that helps anyone who struggles to zip independently. Each zipper has a magnetic base that instantly connects so you have the freedom to zip easily and stay cozy, play, relax, work, dress, or just live.  
Don't let a clunky zipper slow you down.
ANKHGEAR. Seriously simpler.